Committed to Project Quality, Safety, & On-time Delivery
With nearly 20 years of experience, KMJ Industrial Contractors has proven itself a leader in providing high quality industrial contracting work that is on-time and on-budget. Whether you're relocating, restructuring or moving machinery anywhere in North America, we have the turnkey services to get the job done right.
Having completed hundreds of projects of various capacities throughout Canada, the United States, and Mexico, we have obtained broad experience to support many industries, including innovative approaches and cost saving solutions. As a full service industrial contractor we support the following industries.
Automotive / Manufacturing
Heavy Industry
Plastics
Machine Tooling
Energy & Power
Medical / Hospital Facilities
Food Industry
Industrial Construction
Strategic planning and communication are at the forefront of each project we undertake. Our team of highly skilled project managers, certified trades people, and industry resources provide our clients with safe, cost effective, quality solutions that are consistently on-time.
Safety & Quality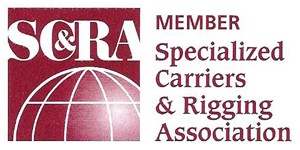 At KMJ, we understand there can be no compromise for safety and quality. We take great pride in delivering high quality projects through the safest practices.
Our commitment to safety is our number one priority and is demonstrated at all levels within our organization. KMJ's zero tolerance safety philosophy helps identify and control any potential hazards. Extensive testing and inspection methods are used to ensure that each project is completed in accordance with all code standards and requirements.
We take a proactive approach in ensuring our entire team is well trained and abides by all OHSA rules and regulations. Our safety philosophy includes keeping our clients involved throughout the entire project.