Heavy Machinery Movers – Ontario and North America
At KMJ, our experienced teams have safely and smoothly relocated and installed not only heavy industrial / automotive machinery, but also R&D lab equipment as well as medical equipment such as MRI's and CT scanners.
KMJ has the knowledge and planning in place to handle the most unique and challenging projects, whether they are domestic or international.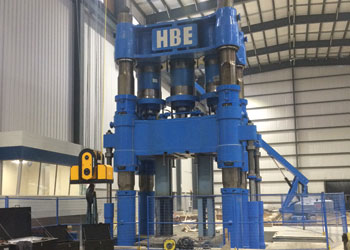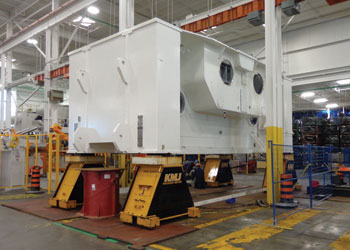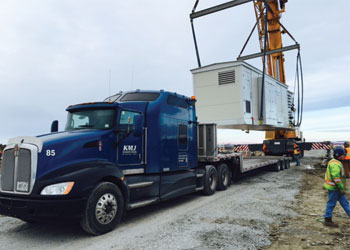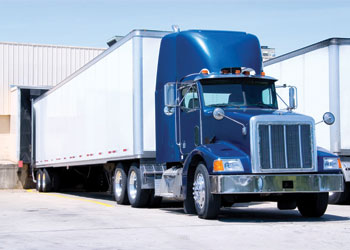 Complete Turnkey Plant Relocation Services
KMJ has completed multiple 7-figure plant relocations over the years, cost effectively and with minimal plant disruption. We can offer a complete package; we can offer all phases of a project, engineering and design, transportation, civil, electrical, mechanical, sheet metal, startup and troubleshooting, total project management.
Our transportation capabilities include both domestic as well as international requirements. Heavy haul and oversized loads are an everyday occurrence. Crating and storage, global shipping by rail and sea are all within KMJ's portfolio.
A Few of Our Many Equipment / Machine Moving Projects
Machinery Moving Capabilites
Forklifts from 4,000 lbs to 100,000 lbs capacity
Hydraulic gantry systems from 200 tons to 800 tons
Mobile and industrial cranes including "engineered" lifts to 850 tons
Over the road transportation from single axle trucks to modular float systems capable of moving loads exceeding 600,000 lbs.
Our Mission
To move and install your valuable machinery or equipment safely, professionally, on budget, and on schedule.
Specialized Transportation
Specializing in standard, heavy, and oversized loads throughout North America and overseas. With offices in Toronto, Windsor, and Michigan, KMJ can provide safe, insured transportation of your machinery and equipment. KMJ's transport capabilities are diverse – we have experience in the transport of wind energy components, electrical controls, transformers, robotics, plastic presses, stamping presses, and medical equipment.
Service Area
We service all of North America and Ontario including Windsor, London, Kitchener, Toronto, Sarnia, Hamilton, St. Catharines, Barrie, Brampton, Burlington, Cambridge, Guelph, Sudbury, Kingston, Oshawa, and Ottawa .